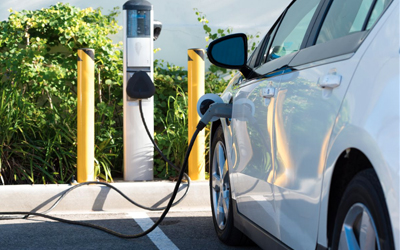 Owning an electric vehicle can be difficult without having reliable access to an EV charger. Some EV owners face a tough time as it is excruciating to go somewhere to charge your vehicle.
All those EV owners want a place where they can charge their vehicles, be it is home or office. This is why the property owners may want to start thinking about installing the EV charging station in their building even at public places, which will help them with several benefits, such as:
Tenant Attraction & Retention
Offering EV charging stations, the property owners can attract and retain tenants who own EV cars. By providing this service free of cost, many companies and building owners can add a dynamic to their corporate branding.
User Charging & Parking Fees
Charging station hosts can have an excellent opportunity to generate more revenue from the people who use these services, primarily via pay for parking services.
Beneficial For Businesses
Companies that offer EV charging stations can attract and retain employees who are looking for the workplace providing charging source. It even turns out to be beneficial for the business who give importance to environment safety.
Value Of Avoided Carbon Emissions
With the rise of local and regional carbon-reduction policies, charging station owners may take advantage of the value of carbon emissions offset through their stations.
So, if you are planning for the EV charger installation in your residential or commercial building, we are here for you. At Nextgen Electric, our EV charger installation experts in Toronto visit your property and provide quality installation to meet your requirements.