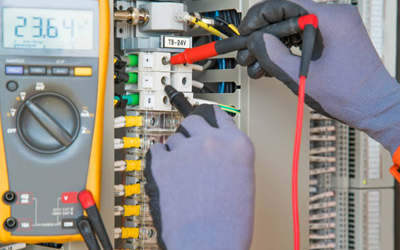 Recognizing the warning signs of electrical system failure and taking immediate action can protect you and your family from significant fire hazard. Nowadays, an assortment of electrical devices approaching power in your home that increases the potential electrical accidents suddenly.
So, if you are one among them who is not habitual to regularly check your electrical systems then here are listed some common signs of electrical danger in your home.
Burn Marks On Outlets: Do you notice the burn marks on the power outlets? If yes, there are chances that wire has contacted the neutral or ground wire.
Dimming Lights: If your lights are flickering or dimming many times, it happens due to loose system connections or voltage fluctuation.
Smell Of Smoke: The smell of smoke is a sign of having an electrical fault, and it is a beginning sign of electrical fire ahead.
Noise: You can notice the noise of clicking and buzzing when turning on your switch. It happens due to faulty wiring or loose connections.
Circuit Breaker Keeps Tripping: The circuit breakers are designed to trip or shut off their electric flow when they get overheated to avoid electrical fire. If it does not work as it is supposed to, then inspect it.
In any of these instances, immediately contact us at Nextgen Electric. Our team of 24/7 available licensed electricians in Toronto will arrive you and handle the situation in a timely and efficient manner.